Green Gold Label (GGL) is an international certification programme for sustainable biomass
GGL was established in 2002 and is owned by the Green Gold Label Foundation. GGL is amongst the earliest biomass certification schemes. It has acquired a unique track record in the certification and tracking and tracing of sustainable biomass. Certification against GGL is done by independent, accredited third party certification bodies. GGL certification covers the complete supply chain from production, processing, transport to final use for bioenergy and biobased applications. The scope includes woody, agri-residue and waste wood biomass, as well as bioliquids.
GGL primarily focuses on two market segments

- Biomass for the production of biobased chemicals and other products.

- Biomass for electricity and heat production.
ggl scheme
GGL is a certification scheme for sustainable biomass. It offers standards for specific parts of the supply chain, as well as track & trace standards. GGL is in compliance with the Dutch regulatory requirements for the use of biomass in energy production.
ggl certification
Green Gold Label certification is done by accredited, independent third party inspection bodies. It is exactly this independent certification that gives Green Gold Label its credibility. Auditing takes place on a yearly basis. The Certification Register is an actual account of the GGL certificates issued.
LATEST NEWS
The list of GGL certificate holders as of November 2021 has been verified by the CB and published on GGL website (Link). In this regard, the list of certificate holders become updated and published on GGL website on a monthly basis according to the latest information confirmed and declared by the CB to the GGL[…]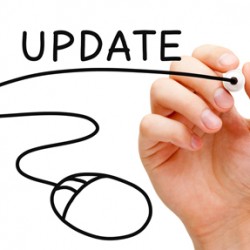 The new version of the below mentioned GGL normative documents are published after approval by the Dutch Enterprise Agency (RVO): GGL 1a. Instruction doc. GHG Calculations v2-3 GGL 1c. Endorsed schemes v1-3 GGL 1d. Instruction document for supplying Japanese market FIT v1-2 GGL Certification Regulation v7-6 These updates facilitate supplying GGL-claimed biomass material to Japanese[…]
Previous
Next