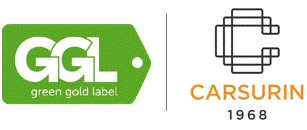 On Tuesday, 27 December 2022 the GGL Foundation achieved a significant milestone: it signed the agreement with PT Carsurin in Indonesia, to become its second registered Certification Body. On behalf of the foundation, Chairman Mr. Kees Boon commented:
"We are very proud of this achievement. With Carsurin joining our scheme as a respected and professional Certification Body, we offer our clients a choice for selecting the auditor that best meets their needs. This is an important milestone for GGL in its mission to improve access to high-quality and professional certification of biomass globally."
Mr. Benriwan Simbolon the Head of Business Development for PT Carsurin added:
"Our commitment to the GGL Standard is based on our belief that safety, quality, and especially sustainability are of fundamental importance across the forestry and agricultural supply chains.
Our participation with the GGL Foundation provides support for sustainable biomass initiatives across Indonesia while delivering additional breadth and depth to reduce the risk for producers and traders with transparency, integrity, and professionalism.
On GGL:
Green Gold Label (GGL) is the international certification programme for sustainable biomass. GGL deploys its unique track record, experience and reputation to be the number one practical and credible certification scheme for sustainable biomass worldwide in the energy and biobased sectors.
On PT Carsurin:
Carsurin is the leading privately owned independent Inspection, Testing, and Certification company in Indonesia with more than 20 branch offices, 15 multi-purpose laboratories, and a growing international presence.
For more than 54 years we have been dedicated to reducing risk for our customers across numerous industry sectors. Furthermore, we have been appointed by the Government of Indonesia for more than 15 years as a trustworthy party to independently protect their interests.
Carsurin is an active player in the markets that you care about.
Contact information of GGL Carsurin: Fernando Butarbutar | Sales Executive | +62 811-8628-153 | lspro.ggl@carsurin.com |
Link to GGL webpage on Carsurin website: www.carsurin.com