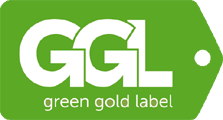 Dear valued stakeholders of GGL,
Herewith we would like to inform you of the adjustments in the GGL participation fees as could be found in the updated participant fee document on our website.
Accordingly, as of April 1st 2023 the variable fees of biomass producers will be adjusted to EUR 0,11 per MT of GGL certified biomass. This adjustment reflects the current inflationary environment as well as the ongoing GGL initiatives with regards to ICT developments for more timely, efficient and transparent GGL data management, mass balance calculations and traceability.
These adjustments will come into force 1 month after today, as per 12/1/2023 and apply over all volumes transacted as of then. At this moment we cannot rule out further revisions to our rate structure during 2023.